Woodburning Stoves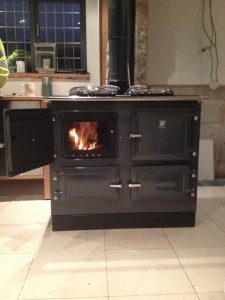 Woodburning stoves are proving very popular at the moment, with the price of gas continuing to rise, this is a great heat source for your home.
Adding a woodburner keeps the gas bills down which pays for it self over years.
Multi-fuel Stoves
These stoves burn as it says, multi-fuels
Wood and coal are the favourites or smokeless fuel, which is a very efficient way of heating your home.
You can also burn Logs, peat, wood, pellets or even Biomass products.
Boiler Stoves
These stoves are great if you would like to heat water in your home.
There are different methods of connecting heating and hot water to these stoves.
Thermal stores work well which can have solar water connected, witha woodburner /multi-fuel burner and a gas boiler for back up.