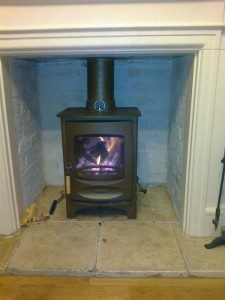 I WOULD LIKE A WOODBURNER BUT I HAVE NO CHIMNEY
No problem ,we can always fit a twin wall flue system in to most homes.
WHAT SIZE STOVE SHOULD I HAVE?
Standard homes need 1kw of heat per 14 cubic meters
EG 5m x 7m = 35m x 2.5 ceiling height =87.5m
Divide this by 14 = 6kw
Still not sure? Contact us and we can visit to discuss your needs.
WHY DO I HAVE TO HAVE MY CHIMNEY LINED?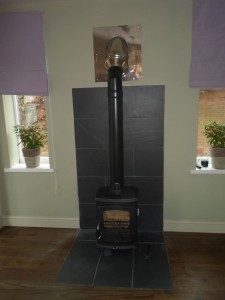 Lining chimney s is always best practice.
If a stove has a 150mm outlet that is what the manufacturer states as the correct size, so putting it straight into a 9inch brick chimney with no liner affects the efficiency of the stove, and can lead to more problems.